WELCOME TO MY WEBSITE
It is all in the mind
Clarity is Power

---
Yasmin Demirhan is the Creator of the Inner Power Method™ and has served as an internationally accredited Licensed Life & Business Coach, Sports High Performance Coach and NLP Trainer to hundreds of people in four continents for more than 10 years. Having been trained personally by Dr. Richard Bandler & Dr. John Grinder, Creators of NLP, and the father of Coaching, Anthony Robbins - Yasmin integrates the principles of NLP, Coaching, Emotional Intelligence and other psychological disciplines into her practices of personalized coaching sessions.
---
Even though life includes challenges that can slow you down, she believes firmly that anyone can get unstuck and be unstoppable. Her expertise has helped people discover their purpose and persevere until they reach their most desirable goals - even in the face of adversity, fears, and obstacles.
Yasmin´s passion is to support others to connect to the authenticity within, and move gracefully through their own limiting beliefs or self-sabotaging behaviors, and create a life they fall in love with.
Yasmin works daily with individual clients, businesses, and organizations. She conducts trainings in four different languages: English, Spanish, Turkish and Danish.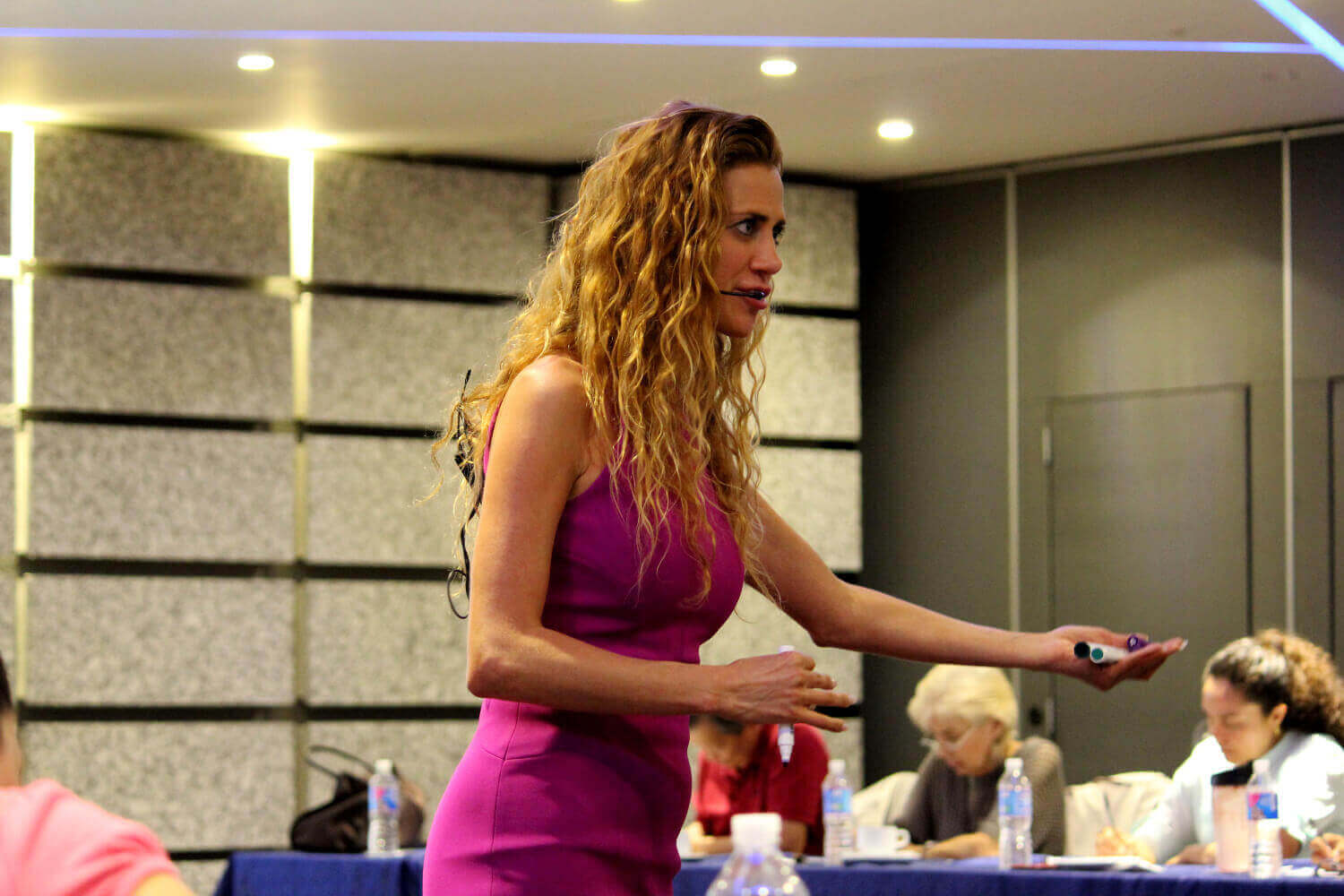 MY METHOD
My Inner Power Method™ is a partnership in which I guide and support the person in front of me, to a higher level of personal and professional achievement. People seek the structure, support, feedback, learning and accountability that my method of coaching provides to help them achieve their most important goals.
---
My Method has helped people to:

• Make major life changes that are exciting and scary at the same time.
• Be happier with themselves and others.
• Become strong leaders and achieve professional dreams.
• Navigate setbacks, and disappointments in a way that makes life better, not bitter.
• Speak up with confidence rather than settling for less.
• Go to sleep at night feeling at peace about decisions.
• Create a lifestyle they love living each and every day.
• Conquer emotions that cause procrastination, emotional spending, and self-sabotage.
I focus on Skills Development in my Coaching Program, and people develop a Self-Coaching attitude. My mission is for you to rely on yourself and connect to your power within, and not depend on anyone or anything outside of you for strength.
Who are my clients?
My clients are very diverse in terms of demographics. I work with men and women of all ages who are CEOs, entrepreneurs, parents, managers, students, professional sports athletes, couples and so on. The one thing they all have in common is a yearning to create more success, health, connection, fulfillment, and impact in their lives and the lives of others. When they complete the Inner Power Method™ Program, they look different, feel different, think differently, and act differently allowing themselves to become more of who they really are. My method has been an eye-opener and a new lifestyle for those I have coached for more than a decade from all walks of life.
"When you start investing in yourself, others invest in you. When you value yourself, the world values you"
Yasmin Demirhan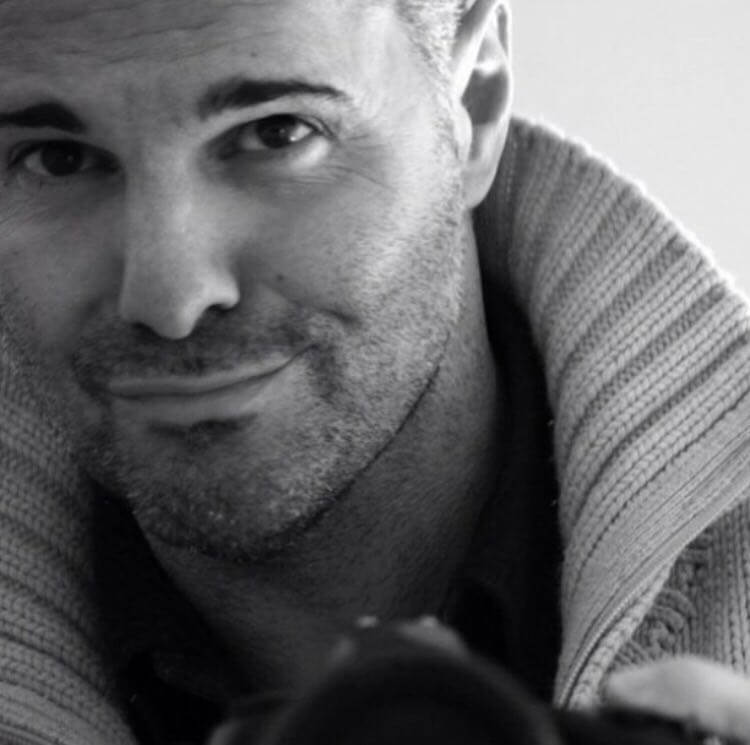 Absolutely recommendable and I would even add essential. The contents that Yasmin tackles in the Inner Power Method™ course are revelatory and encourage us to take clear awareness of our present state which is sometimes overlooked due to our accelerated pace. It has been an intense course which Yasmin delivered with true passion, transmitting, with great simplicity, all her knowledge and effective communication in a very welcoming environment, always taking care of the smallest of details. Thank you very much Yasmin for inspiring me with your experience, knowledge and an admirable and motivating delivery. Thank you!!!
Yasmin's Method has changed my life. In my exterior there were many things that I did not like and I wanted a total change. I started using the Inner Power Method ™ and it was excellent. Thanks to this course, I began to change, but not only from the outside, but from the inside too, and there was a radical change in my life. I was so happy that after The Inner Power Method ™, I continued with 'Real changes with NLP', 'Empowered Woman', and 'Strengthen your Professional Life'. And day by day my change has been based on my inspiration and I love it. If you are brave, and you really want to make changes and are willing to be inspired, I highly recommend it.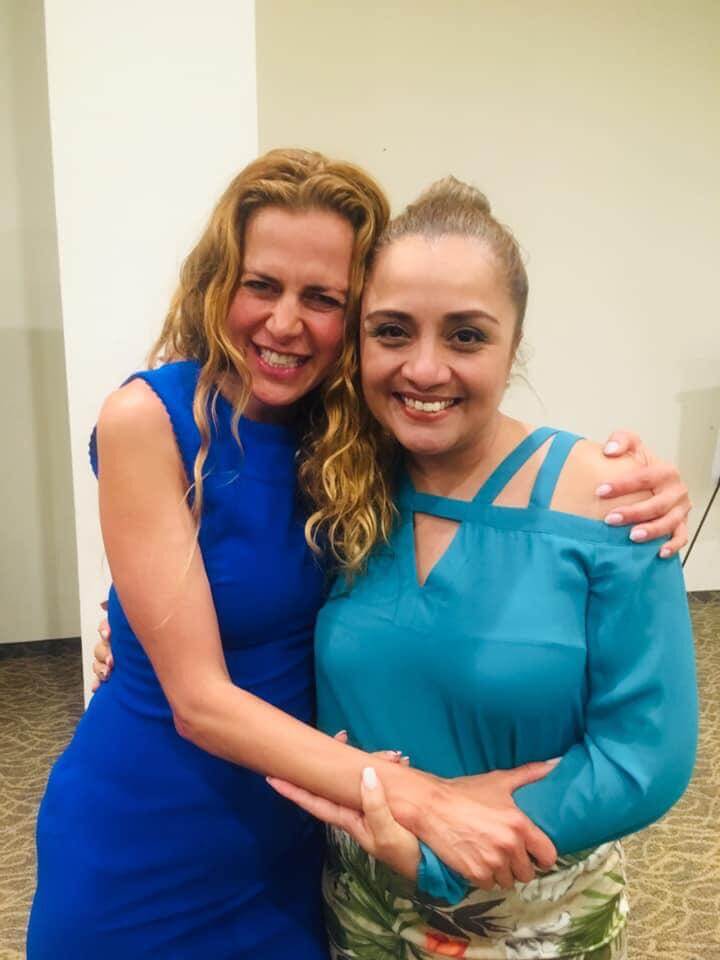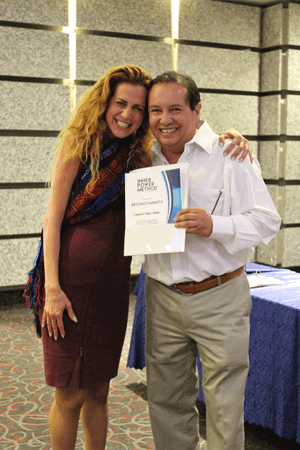 Many themes were of great value, in the course Inner Power Method™, to mention a few.

The proposal and balanced approach of Inner Power Method™ and its dynamic and synergistic action in our day-to-day.
The acceptance of polarity in all aspects of life vs. the impossibility of connecting exclusively with the positive part.
The way in wich we "run" towards personal strengths where we find emotional gratification in the face of the challenges of life and the opposite effect that this provokes before the achievements that we long for.
The contradiction between what we long for and our daily values (thinking the same but expecting different results).
The dynamics related to the approach
Yasmin is natural, with high expertise on the subject, very attentive and always friendly.
Very concerned and fully focused on GIVING.
With great leadership at all times.
A beautiful person with the highest quality of humanity.
The strong ability to explain how it is possible to immediately incorporate what was covered in the course.

THANK YOU VERY MUCH YASMIN
Personal Development Workshops
---
What is coaching with Yasmin?

---
My coaching services are accessible to people of all ages and backgrounds, and require nothing more than their presence with me. I believe many of our problems originate with our thinking. I trace unhappiness to its source, deal with it openly, and give people tools to open their minds and set themselves free. I help you to create the life you really want by building a bridge between where you are right now and where you can be if you dare to believe that you have the power to change your life.
---
Set up an introductory coaching session with Yasmin Demirhan to get started now!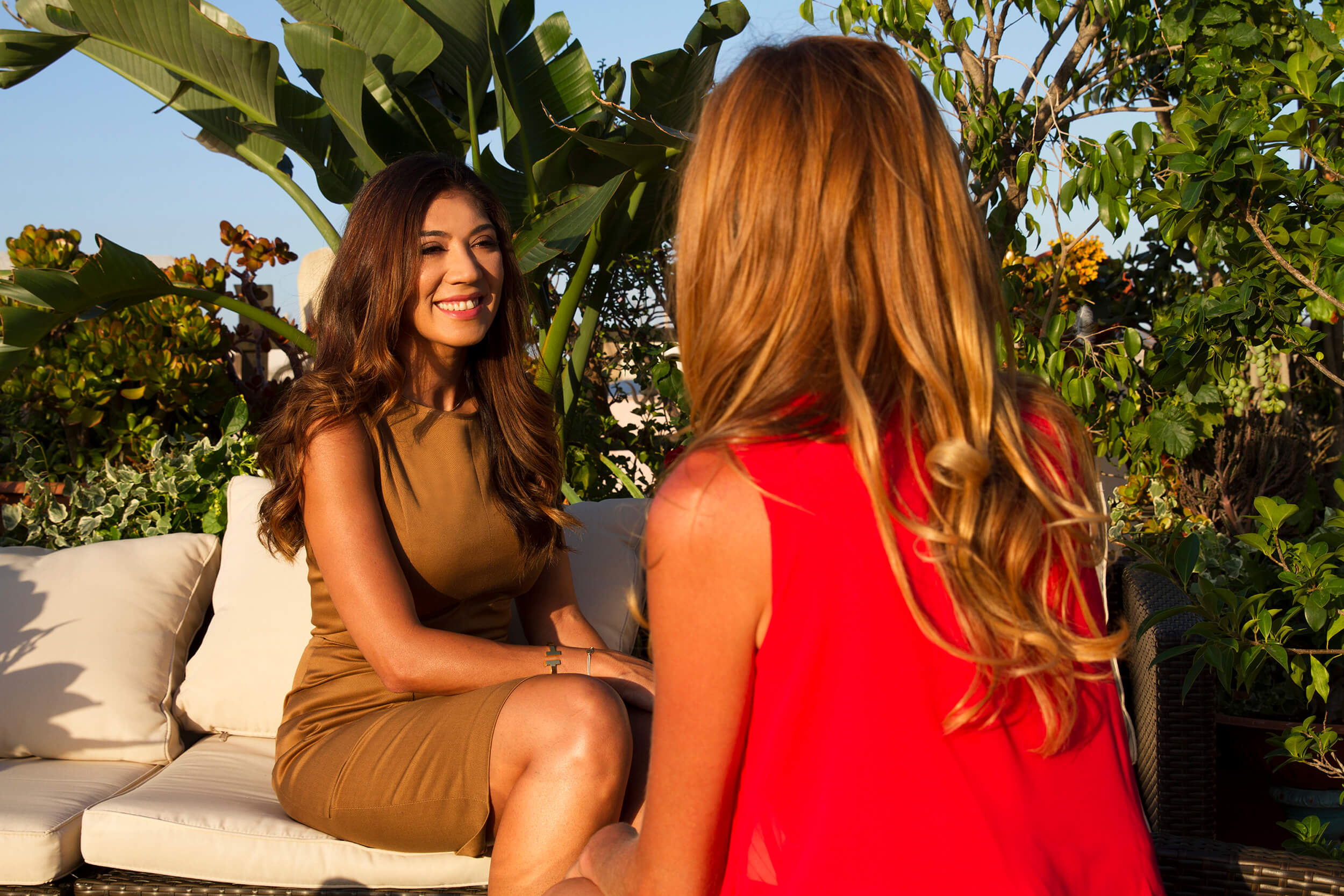 GET IN TOUCH
WITH US
Call us at
+34 695 551 882 (Spain)
---
+52 312 271 4154 (Mexico)
---
or
---
Subscribe to our newsletters to stay updated
about the latest coaching services and workshops
... and follow us on our social networks!